Miele Blizzard CX1 HomeCare Power Team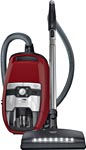 Optional Accessories and Supplies for the
Miele Blizzard CX1 HomeCare Power Team
Attachments for Special Tasks
Miele STB 101 Air Driven Hand Turbobrush
The brushing action by the turbine driven revolving brush roll provides deeper cleaning of your upholstered furniture and carpeted stairs. This hand attachment is a great addition for the Miele canister above. It also works well for cleaning cars, trucks and recreational vehicles.
Code: STB 101 &nbsp &nbsp Mfg. Code: STB 101
Miele SMC 20 MicroSet #41996087
This set of four attachments is especially designed for cleaning delicate items and collectibles throughout your house. Based around the Micro Hose with its combination crevice tool/dusting brush, this set extends its use by including an Extension Crevice Tool, Extension Dusting Brush and Angled Crevice Nozzle.
Code: 41996087 &nbsp &nbsp Mfg. Code: 41996087
Miele Stainless Steel Wand with Latch #09266001
This 20" Miele Stainless Steel Wand will look and work well for years to come even in high humitity areas. The large latch release pad near its top makes it easy to remove from the hose or wand while the square hole near its bottom permits additional wands or floor nozzles to latch firmly in place. This wand works well for extending your reach of a Miele U1 or S7 upright vacuum when attached to your existing wand. This wand is slightly over 20" long, making it great as an extension wand for the Miele vacuum shown above to reach higher areas.
Code: 09266001
Generic European 35mm Plastic Extension Wand
Easily extend the reach of your Miele attachments by 18" for those extra high ceilings, fans, etc. More than one wand can be used to extend your reach even farther. This lightweight 19" wand is constructed of high impact ABS Plastics, making it very light weight and durable. It is not made by Miele but is designed to friction fit perfectly onto the Miele hoses and wands as well as their smaller attachments. Add this light weight plastic wand when purchasing the Miele vacuum shown above and receive free shipping on it as well.
Code: 32-1940-99
Plastic European to 1 1/4" Tool Adapter
This plastic 4" long attachment adapter fits on European 35mm size hoses and wands to enable the use of standard USA 1 1/4" attachments. These include attachments on Shop-Vac, Eureka, many Electrolux models and some Hoover uprights plus various other USA brands. You will find a number of attachments for use with this adapter described on our Attachments to fit American Standard Size Vacuums page.
Code: 34663